Recolor.me relies heavy on user content. It currently has over eight thousand items, with more added daily. Users are allowed to submit items, and may alternatively choose to volunteer the item for free, or receive payment VIA PayPal for their contributions.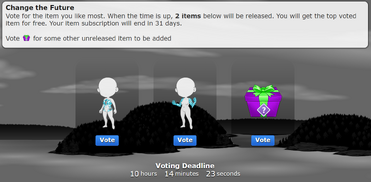 Recolor has three different bases. Each base comes with three unique poses: standing, victory, and defeat. It also has three different bases, including a human base, a ghost base, and a Robot base.
Human Items
The human base is the default base for all recolor.me avatars. It comes with a male and female base. These bases differ slightly between poses, especially in the defeat poses.
Item categories for the human base are broken down into as following:
Base (hair, eyes, nose, mouth)
Mods (Arm and leg mods, leg features, emote heads, etc)
Head (makeup, animal ears, horns, etc)
Clothes (Belt, shirt, dress, etc)
Items (Aura, strap acc, Tie, etc)
Although item layering is permitted for all items, the base is the only exception. This is to prevent male and female bases from being layered over each other.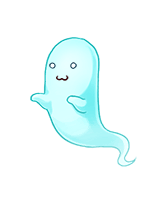 Ghost Items
Ghosts are primarily used in Ghost Battle, which was formerly known as Dark World. As a Faction perk, ghosts can be displayed in forums in lieu of a users' avatar. Ghosts can be leveled up by battling other Ghosts.
There are not many ghost items on site. There are two item categories for them; base and items.
Robot Items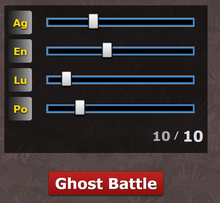 The robot base comes with several different shaped options. The default bases are a cub base, sphere base, and a trapezoid base.
The two item categories for Robot avatars are base and ports (items).
Robot Items